Review:
---

Tyrrel presents The Remixes of his new single Wednesday Afternoon with the wonderful voice of Sarah Michel.
The Inaudibles are the brainchild of Jamie Evans; combining many different influences to create beautiful electronic music and offers his vision of the track Nu-disco/indie Dance.
Knox is an underground deep and soulful house music producer making hits with Dawn Souluvn' Williams, Aaron K Gray and many more. Supported by radio and club DJ's around the globe and reafresh to a Soulful House Nyc style the track.
Born in Canada but now living in London UK, Tyrrell spent the nineties recording and mixing various pop groups including, PM DAWN, URBAN SPECIES, KHALED, NINA HAGEN, BLUE PEARL and INCOGNITO. Also a multi-instrumentalist, he played guitar on the Mercury Music Prize winning album 'New Forms' by RONI SIZE & REPRAZENT and performed vocals for THE ORB on 'Into The Fourth Dimension'. Tyrrell has played on 150 records over the past ten years. In collaborations with other producers, Tyrrell released two albums as INTERFEARENCE and several singles as HOOKED. He also recorded a series of solo singles including a favourite of Sasha, 'LaLaLaLaLaLa'. In collaboration with THE LOVELY LAURA, Hed Kandi released their joint album 'Balearica Unplugged' in 2011 and they continue to play regular live shows in Ibiza and throughout Europe.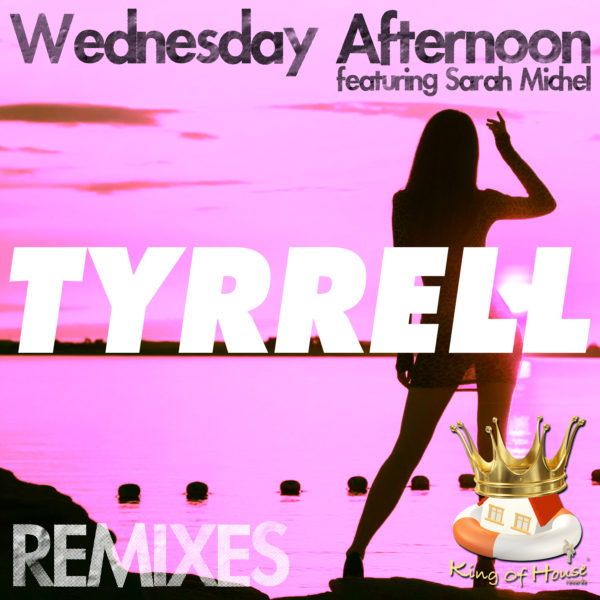 Release: KOH003RMX
---
Buy On: TRAXSOURCE
Label: King Of House
Release Date: 2017-10-13