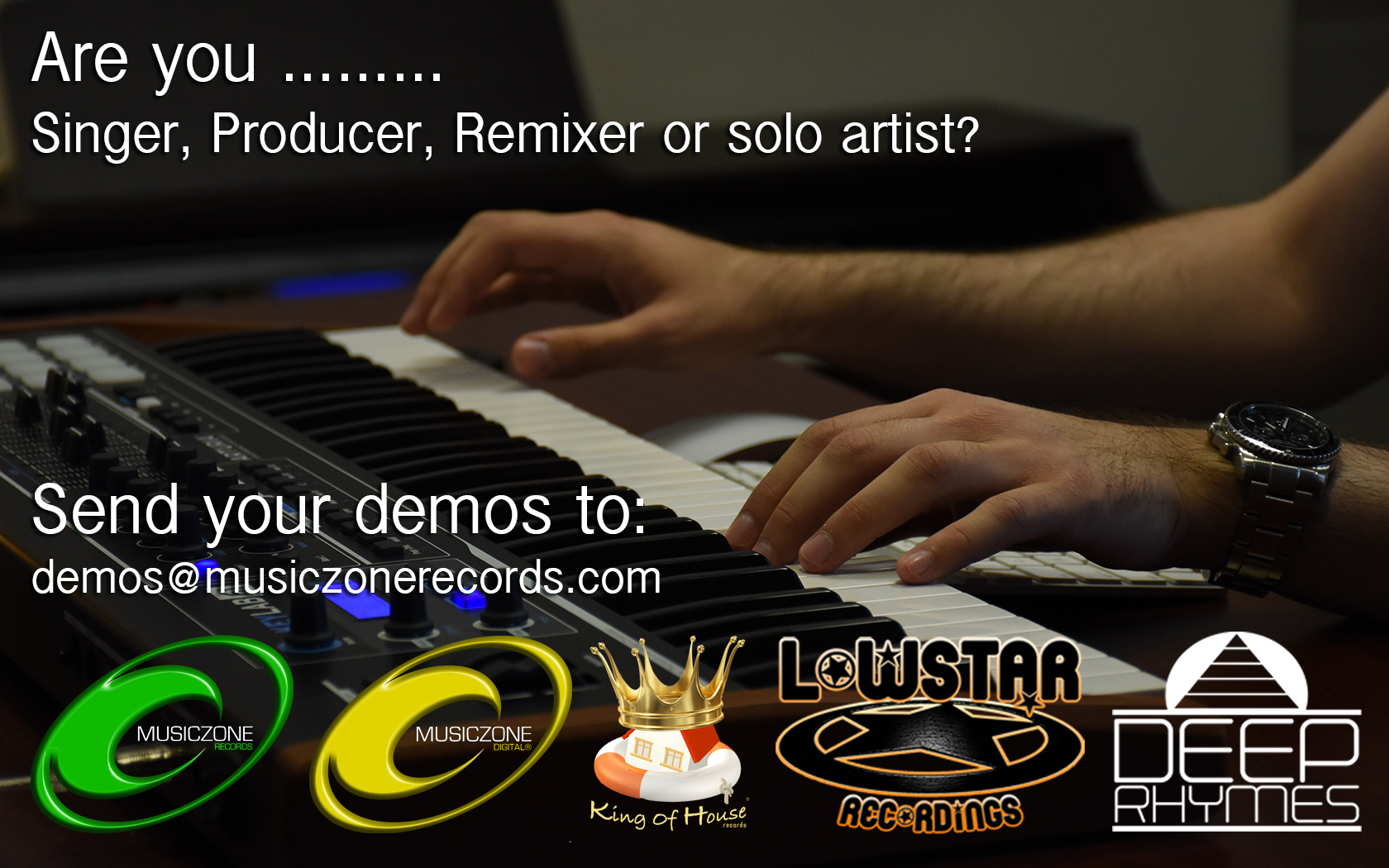 This is our Demo Policy: The MusicZone Records group is constantly looking for new talent to sign, release on our labels and support their career towards success.
We are looking for artists and producers who want to dedicate themselves professionally to the music business, and demonstrate it with passion, emotion, dedication and perseverance.
We are open to a wide range of styles, from jazz or ambient to more modern trends such as Deep House or Techno always with a high quality and originality.
Before you submit a demo to a label, please make sure you read the following sentences:
-Make sure you didn't just copy paste a modern peaktimer from Dubfire's, Beyonce, Shakira. We need to see every artist's own attitude and uniqueness.
– We always plan one step further. That's right, your tracks should represent our label's future.
-Real emotion in music is what we are looking for.
-Don't upload your tracks to myspace, Facebook soundcloud or other social page before they get Listened, Acepted & signed by the label.
-Don't send samples of tracks, From the start to the end all is important.
– Collect and send 2-5 tracks if it's possible, within the same idea, but different style. As you would normally do for an EP.
– Rename them properly. e.g. My artist name – Track 01 (Unmastered).mp3
– Tag them properly, include all the information, and some contact details….
-Include info about yourself in your submissions such as: Short bio, labels you worked with, influences and contact details to get back to you.
Don't link to your myspace or facebook page as we don't have enough time to check every artist individually.
-If you plan sending your demos to other labels, please don't send them to us at all. We want to work with artists, that want to work with us.
-Send your tracks on Mp3 320 or Wav/Aif and no less, We need to listen in the best condition.
only accept links to sendspace, yousendit. Wetransfer, Don't send direct attachments to our e-mail. or will be direct delete.
Then send to: demos@music-zone.es or demos@musiczonerecords.com
-Expect an answer within 1-2 weeks of sending. If we really like your stuff we will get back to you asap.
If you already fit into all those conditions, than we are looking forward to hearing from you.
All the best
Ruben L Zamora
CEO/Owner Musiczone Records Group