Biography
---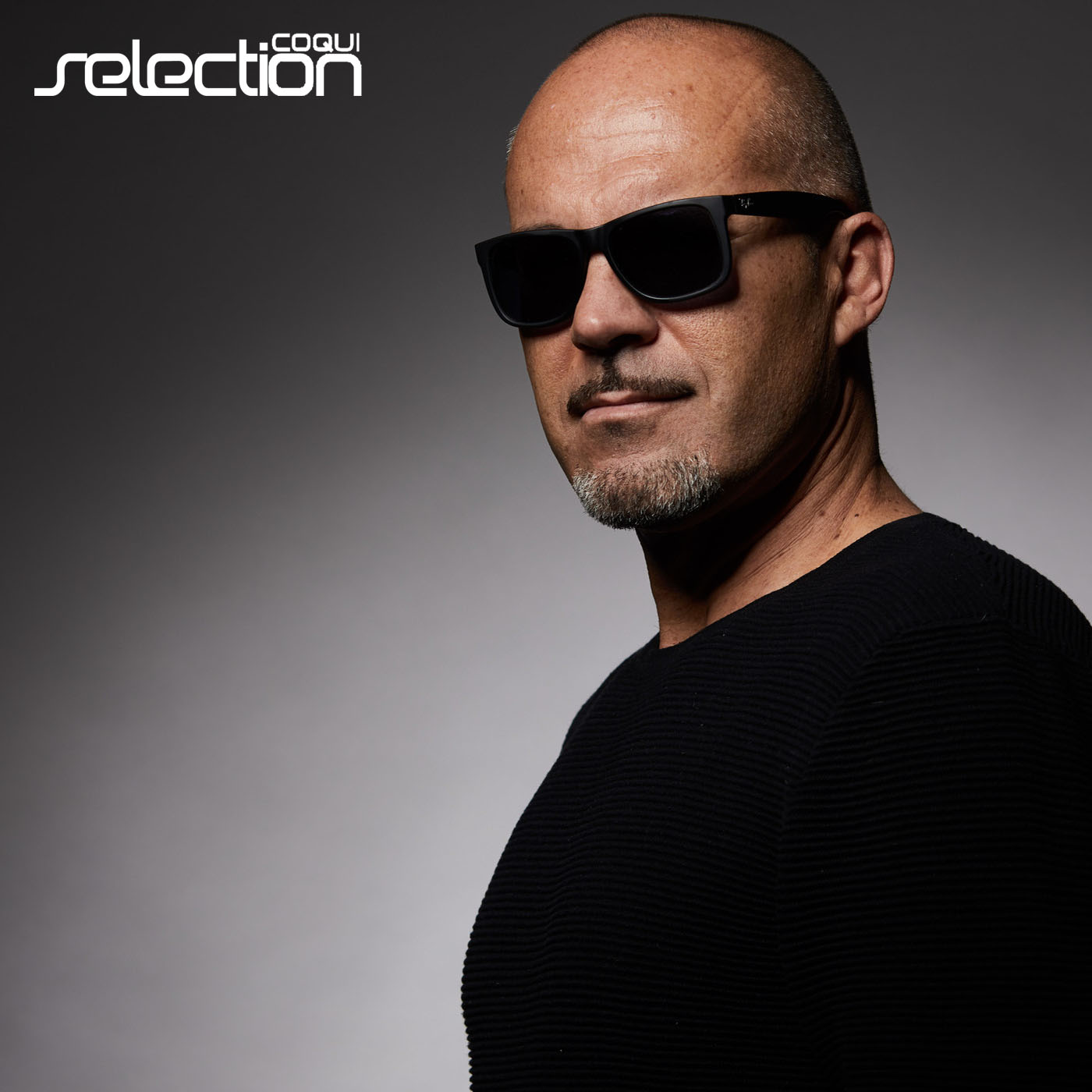 Coqui Selection was born in Valencia in Spain, where he began his dj career in 1991 at Woody Disco, one of the legendary clubs of Valencia . He has not stopped working even one weekend since and can be found in the most emblematic clubs of the Valencian Community including The Face (3 years), Alquimia (7 years), Apache (7 years – Three years best Club House in Spain-DjOners) Albades (1 year) and also performing in many renowned venues such as Puzzle, Spook & Mistika, totaling Twenty-four years of playing continuously in clubs.
In the last two years, as a free agent, Coqui has traveled from North to South Spain playing a huge number of clubs and at dozens of festivals. In the summer of 2012 he joined the team of DJs, one of the parties in its first year of release has become a hit in Ibiza … Baccanali, with whom he signed and is ready for performance for summer 2013 on the White Island. BORA BORA is the club chosen. Russia (Discodome) and Mexico (Selenic Soul Festival), Argentina (Kika Club) and Serbia (Serbia Dance Tuning) have been Coqui's international departure destinations to date for gigs outside of Spain. Coqui's sets are characterized by lots of energy and merge different styles in an explosive cocktail of sensations that always connect the dance floor. Coqui is pure energy in consle.
Coqui's performance level of production is simply spectacular. In the past two years he has been published on more important labels both nationaly in Spain and internationaly including Spinnin, Stereo, Nervous, Hotfingers, 303 Lovers, Starlights, Wazzup, Pacha, Pornostar, Mjuzieek, Sneakerz, Work, Beatfreak, Shinshy, Darkside, Undercool, White & Black, Hed Kandi, Dianmondhouse, Tactical, Soulfuric, Muzicasa, Mondhouse, Tactical, Soulfuric, Marfil, Bedroom, Vamos Music.
This past year he has released more than 70 releases, including originals and remixes ranking in the top 100 with virtually all of his work in the major download portals worldwide and winning several No.1's on the charts in both genres of House and Tech-House. He has remixed Crazibiza, Peter Gelderblom, Audiowhores, Iberican League, Muzzaik, Criss Source, Lissat & Voltaxx and Jask among top artists.
His collaborations with Jorge Montia, Falomir, Groovebox or Nader Razdar are so continuous and fruitful, resulting in tracks with distinct styles, demonstrating the versatility of Coqui when making music. His tracks see worldwide support by the top tier radio djs on the planet. Support from Roger Sanchez's "Release Yourself", D.O.N.S's in "In The Mix" & Peter Gelderblom's "Wheels of Revolution" are clear examples of this.
We're talking about an artist who loves music above all and has made it a lifestyle.
Booking
---
Agency Global Dance Sessions Agency