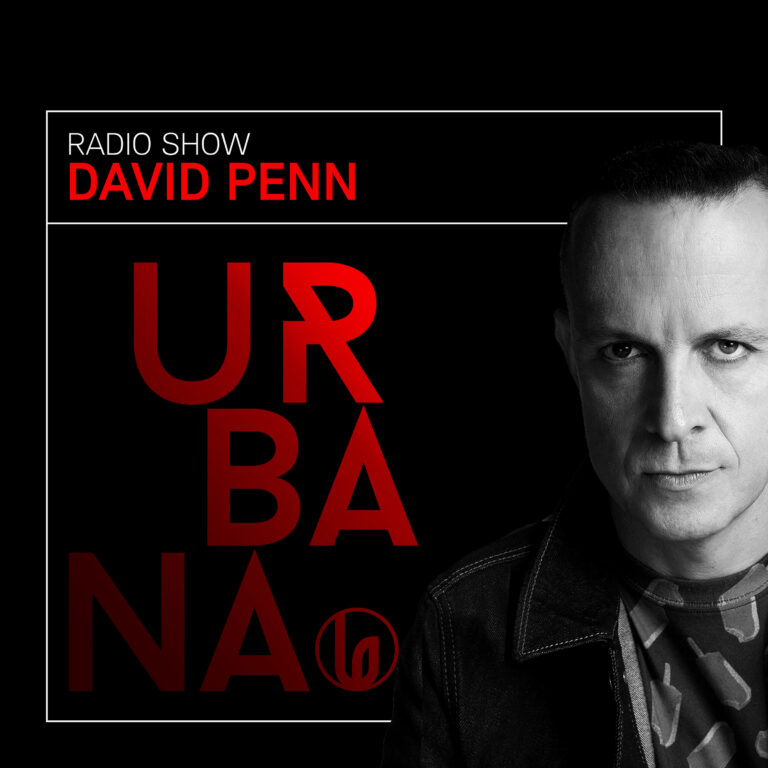 Urbana Radio Show
Welcome to Urbana radio show, One hour of the best club music with David Penn in the mix.
URBANA PODCAST 491 BY DAVID PENN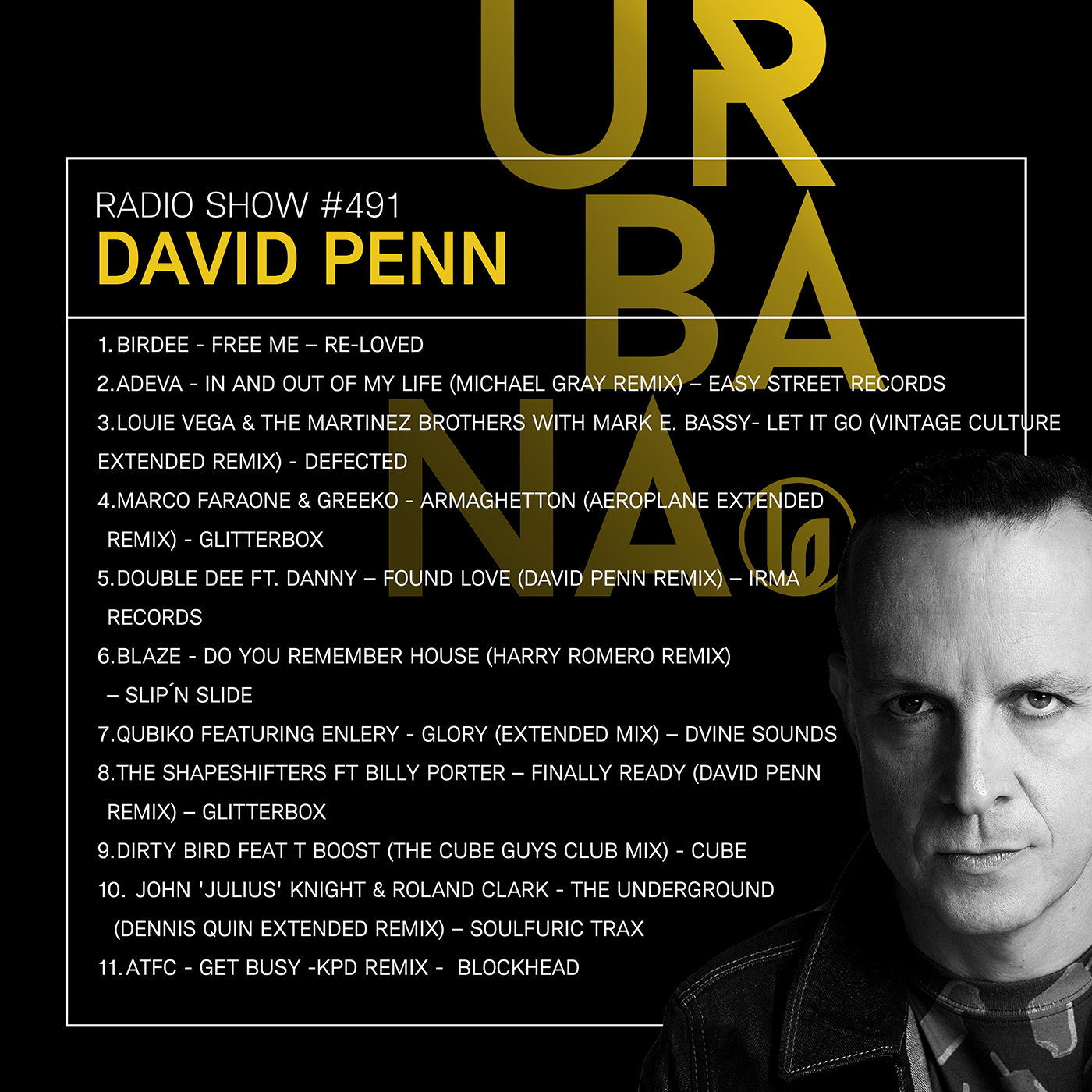 Urbana Radio Show 491
1. Birdee – Free Me – RE-LOVED
2. Adeva – In and Out of My Life (Michael Gray Remix) – EASY STREET RECORDS
3. Louie Vega & The Martinez Brothers with Mark E. Bassy- Let It Go (Vintage Culture Extended Remix) – DEFECTED
4. Marco Faraone & Greeko – Armaghetton (Aeroplane Extended Remix) – GLITTERBOX
5. Double Dee ft. Danny – Found Love (David Penn remix) – IRMA RECORDS
6. Blaze – Do You Remember House_ (Harry Romero Remix) – SLIP´N SLIDE
7. Qubiko featuring Enlery – Glory (Extended Mix) – DVINE SOUNDS
8. The Shapeshifters ft Billy Porter – Finally Ready (David Penn remix) – GLITTERBOX
9. Dirty Bird Feat T Boost (The Cube Guys Club Mix) – CUBE
10. John 'Julius' Knight & Roland Clark – The Underground (Dennis Quin Extended Remix) – SOULFURIC TRAX
11. ATFC – Get Busy – -KPD Remix – BLOCKHEAD
Thanks to all the labels and artist for their music.
All tracks selected and mixed by David Penn
Encoded by MUSICZONE PODCAST SERVICES.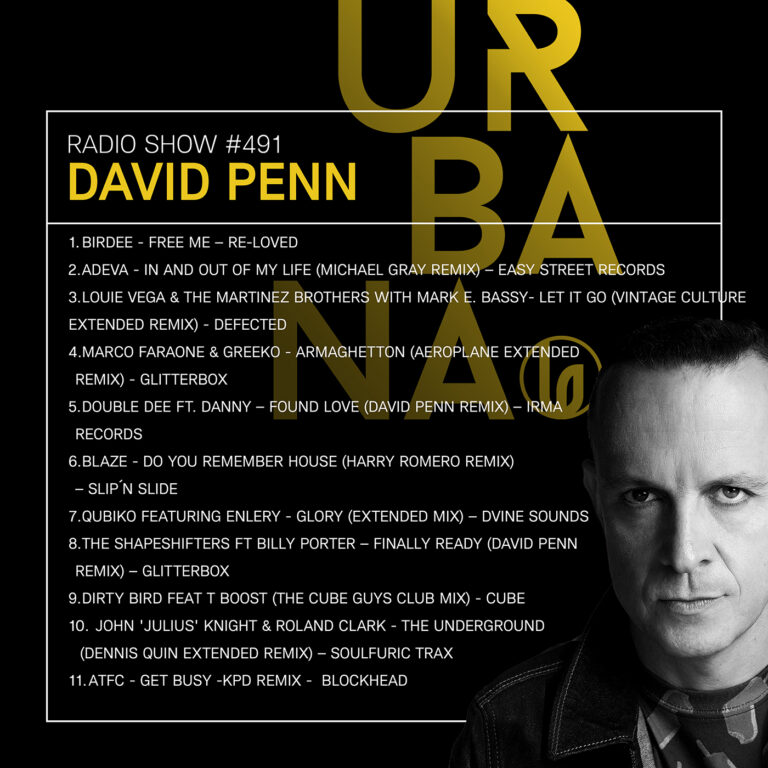 Search Results placeholder