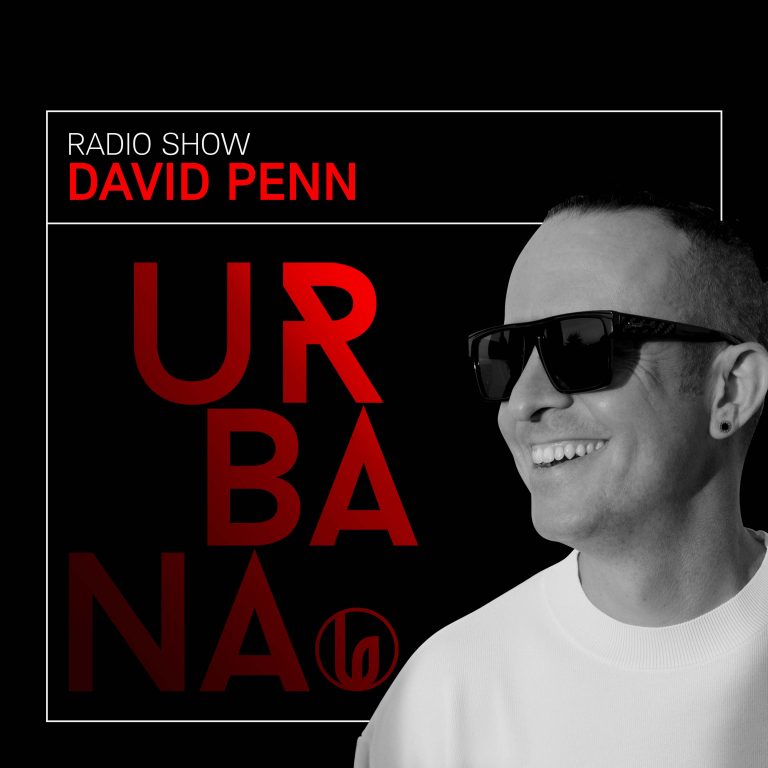 Urbana Radio Show
Welcome to Urbana radio show, One hour of the best club music with David Penn in the mix.
URBANA PODCAST 557 BY DAVID PENN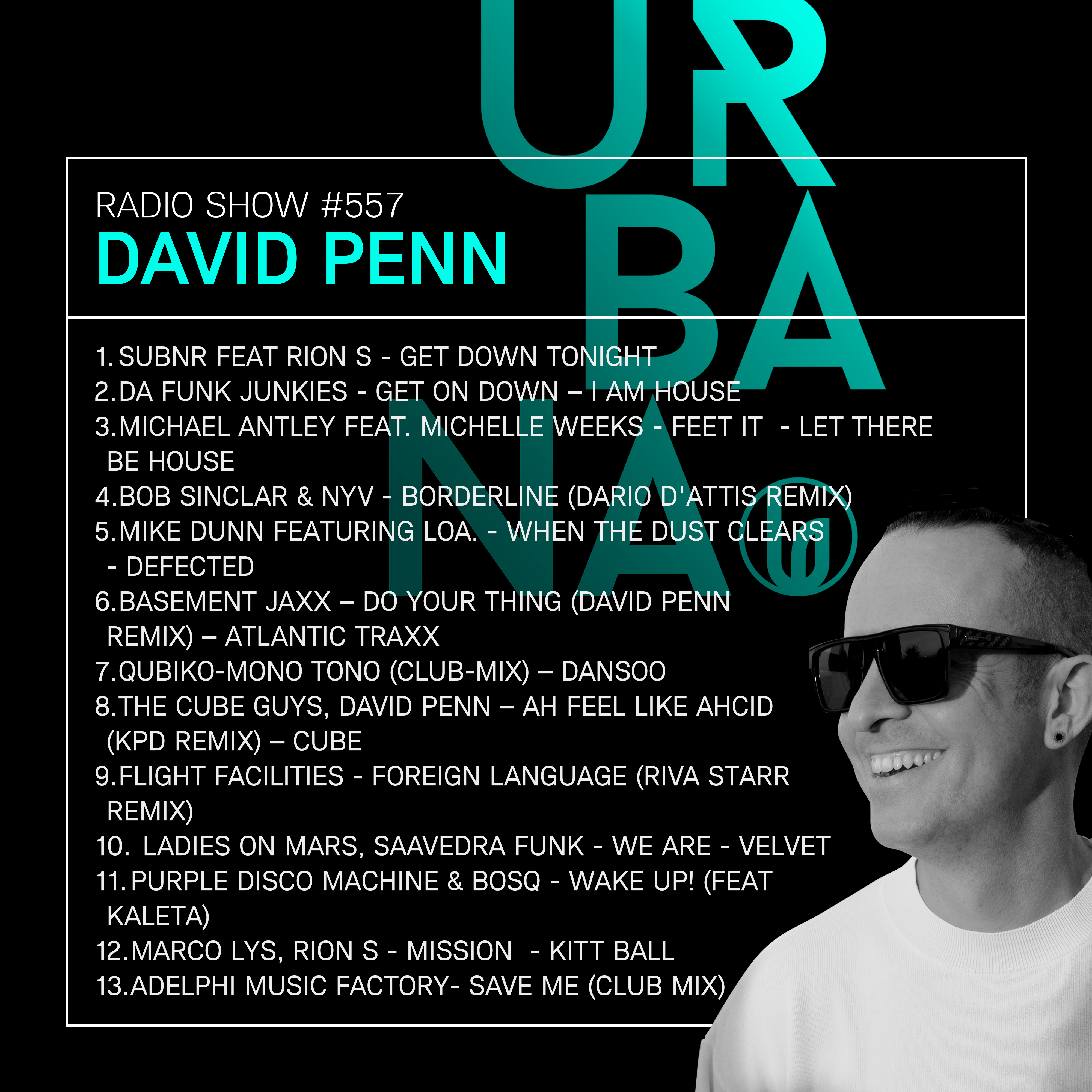 Urbana Radio Show 557
1. SUBNR Feat Rion S – Get Down Tonight
2. Da Funk Junkies – Get On Down – I AM HOUSE
3. Michael Antley feat. Michelle Weeks – Feet It – LET THERE BE HOUSE
4. Bob Sinclar & NYV – Borderline (Dario D'Attis Remix)
5. Mike Dunn featuring LOA. – When The Dust Clears – DEFECTED
6. Basement Jaxx – Do Your Thing (David Penn remix) – ATLANTIC TRAXX
7. Qubiko-Mono Tono (Club-Mix) – DANSOO
8. The Cube Guys, David Penn – Ah feel like ahcid (KPD remix) – CUBE
9. Flight Facilities – Foreign Language (Riva Starr Remix)
10. Ladies On Mars, Saavedra Funk – We Are – VELVET
11. Purple Disco Machine & Bosq – Wake Up! (Feat Kaleta)
12. Marco Lys, Rion S – Mission – KITT BALL
13. Adelphi Music Factory- Save Me (Club Mix)
Thanks to all the labels and artist for their music.
All tracks selected and mixed by David Penn
Encoded by MUSICZONE PODCAST SERVICES.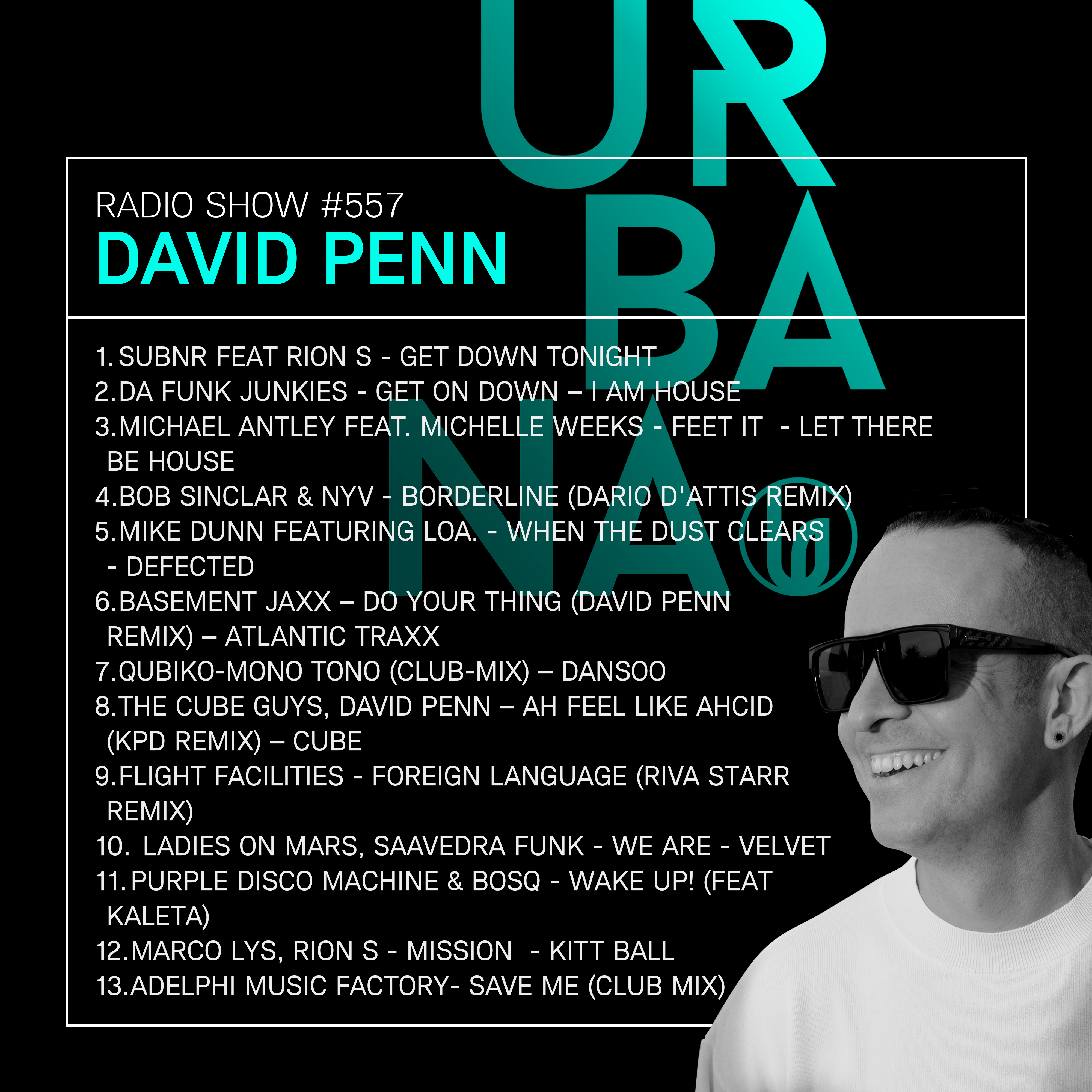 Search Results placeholder