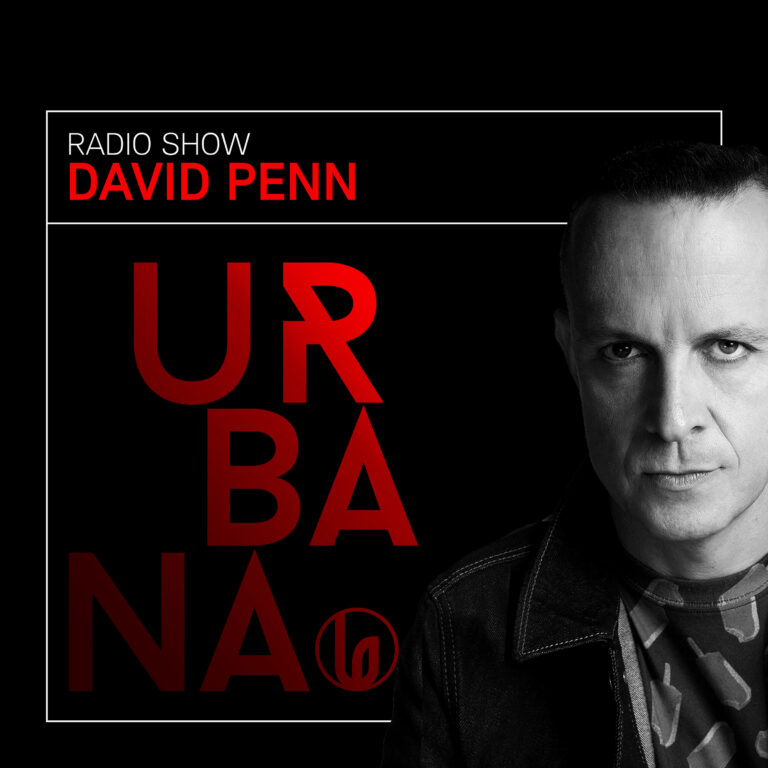 Urbana Radio Show
Welcome to Urbana radio show, One hour of the best club music with David Penn in the mix.
URBANA PODCAST 517 BY DAVID PENN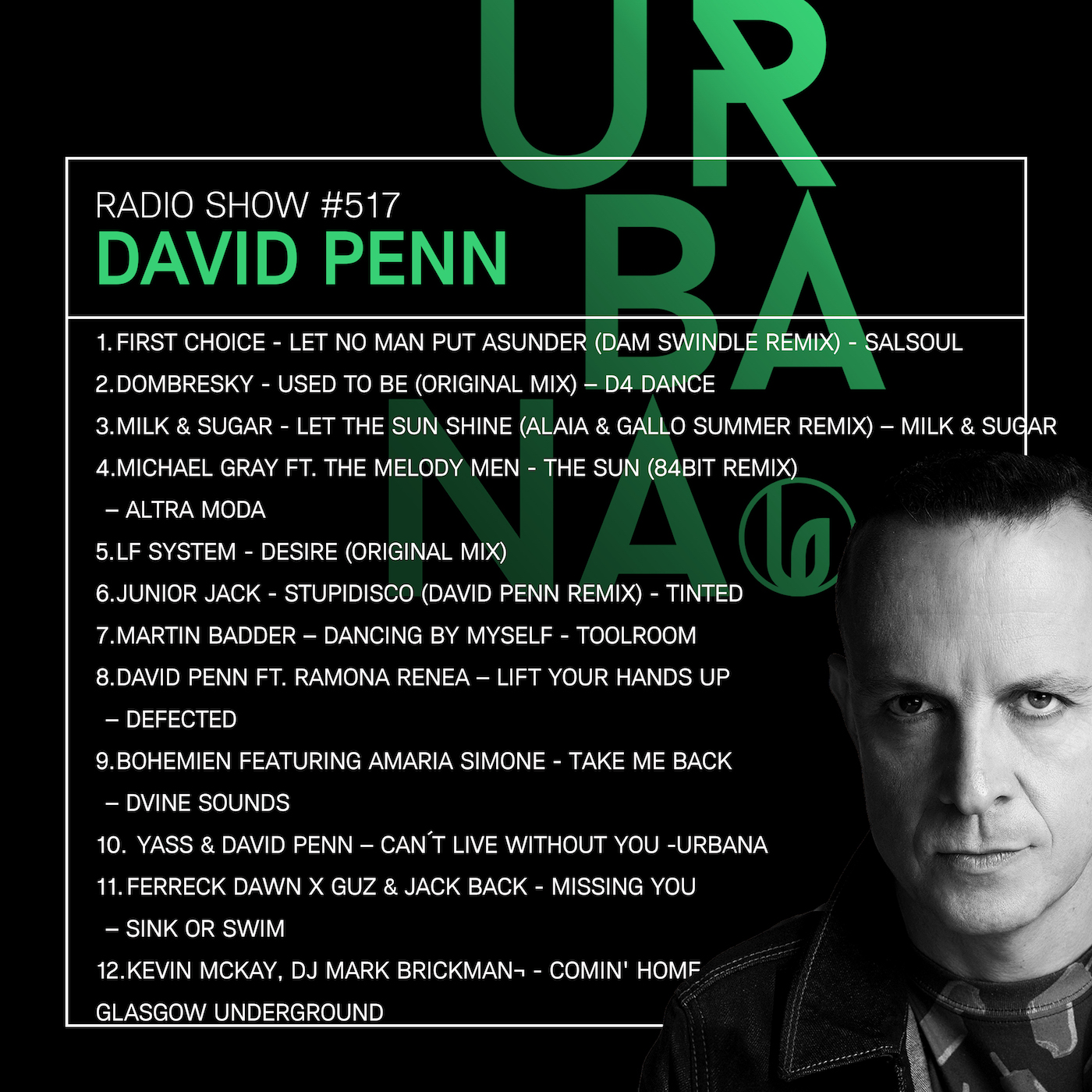 Urbana Radio Show 517
1. First Choice – Let No Man Put Asunder (Dam Swindle Remix) – SALSOUL
2. Dombresky – Used To Be (Original Mix) – D4 DANCE
3. Milk & Sugar – Let The Sun Shine (Alaia & Gallo Summer Remix) – MILK & SUGAR
4. Michael Gray ft. The Melody Men – The Sun (84Bit Remix) – ALTRA MODA
5. LF SYSTEM – Desire (Original Mix)
6. Junior Jack – Stupidisco (David Penn Remix) – TINTED
7. Martin Badder – Dancing By Myself – TOOLROOM
8. David Penn ft. Ramona Renea – Lift Your Hands Up – DEFECTED
9. Bohemien featuring Amaria Simone – Take Me Back – DVINE SOUNDS
10. Yass & David Penn – Can´t Live Without You -URBANA
11. Ferreck Dawn x Guz & Jack Back – Missing You – SINK OR SWIM
12. Kevin McKay, DJ Mark Brickman – Comin' Home Baby (David Penn and KPD Remix) – GLASGOW UNDERGROUND
Thanks to all the labels and artist for their music.
All tracks selected and mixed by David Penn
Encoded by MUSICZONE PODCAST SERVICES.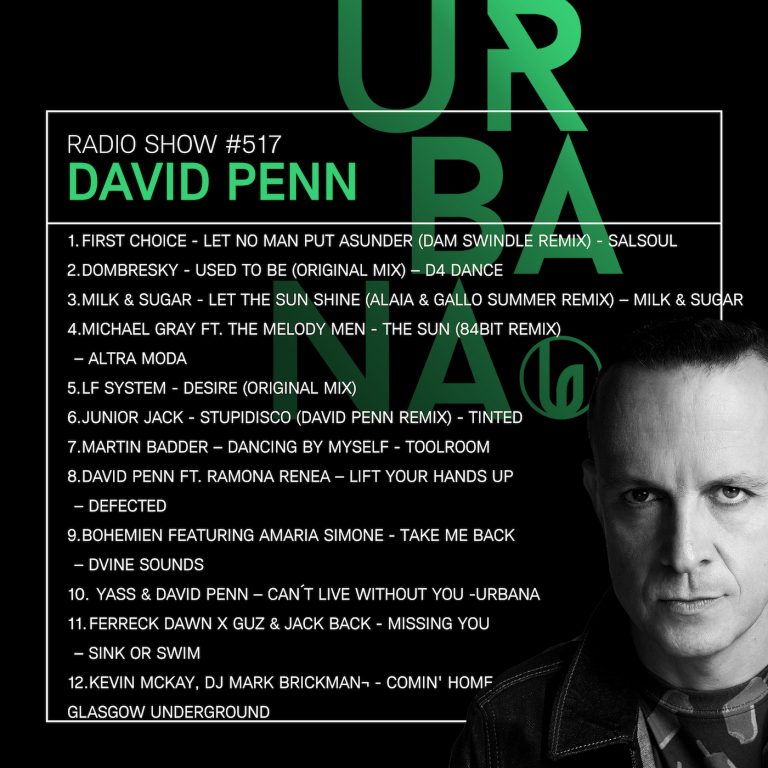 Search Results placeholder